Lakes Region Community College in partnership with NHADA and Toyota T-Ten recently hosted campers from Girls Inc. NH for a career exploration event. The campers were able to participate in hands-on activities led by female technicians across the state of NH.
Girls Inc. of New Hampshire is a program that inspires girls to be strong, smart, and bold. They provide girls throughout New Hampshire with life-changing experiences and real solutions to the unique issues girls face and give girls the tools and support they need to succeed.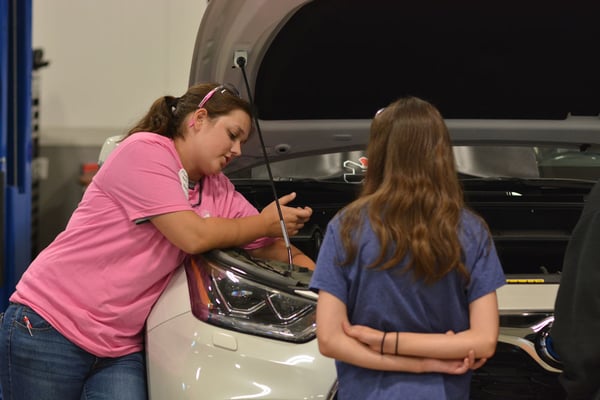 Female automotive industry representatives from Grappone, Ira Toyota and Lexus, Sullivan Tire, Toyota T-Ten, and Lakes Region Community College were on hand to serve as mentors, allowing girls to learn skills that will serve them in both life and career. They changed tires, tested tire pressure, changed windshield wipers, and learned to identify vehicle components.
This event provided a space for females to learn from and empower each other and a great time was had by all. The NHADA Foundation strives to remove barriers and build pathways towards careers in automotive to build a diverse and strong workforce. Careers in the automotive industry can range from technicians, to parts, service writing, accounting, marketing, and management. The opportunities are endless and we enjoyed sharing that message with the Girls Inc campers.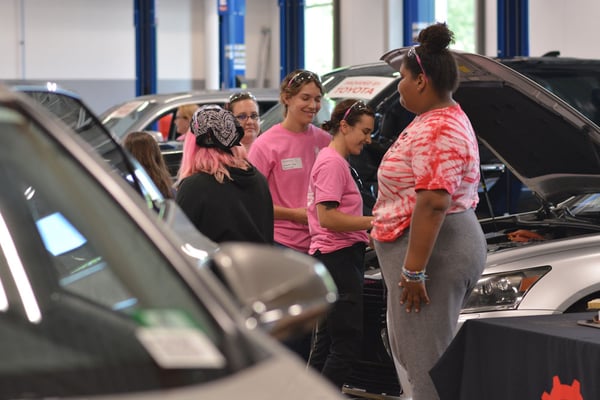 Thank you to all who took the time away from their day to invest in the future of the industry. We can't wait to see these girls again soon!