The most exciting moment of the night was when the dedicated auditing team from Tyler, Simms & St. Sauveur, CPAS, PC confirmed that the last ball pulled was assigned to McFarland Ford. Just moments after the announcement, Chris Lane, Owner of McFarland Ford, was on the phone to say "you're welcome", giving back the entire $25K grand prize winnings to the Education Foundation's scholarship program.
"We are humbled by the generosity of McFarland Ford and all our members who contributed to the night", says Pete McNamara, NHADA President. "The true winner was the Education Foundation and we look forward to being able to continue to support the future of the automotive workforce."
The runner-up of the raffle did not go home empty-handed. Collin Young, a senior at Salem High school, whose ticket was purchased by Crest Auto World, received a $1000 scholarship and a gift card bundle. His automotive instructors Joseph Liebke and Matt McCarthy were on hand to receive the prize for him.
NHADA sold 1,000 tickets for the raffle through the generosity and support of many of our member businesses. The event raised over $100,000 for the Education Foundation through ticket sales, sponsorships, and silent auction proceeds. The Silent Auction bidding intensified throughout the night, contributing to the energy of the overall event. The sponsors who made the event possible are: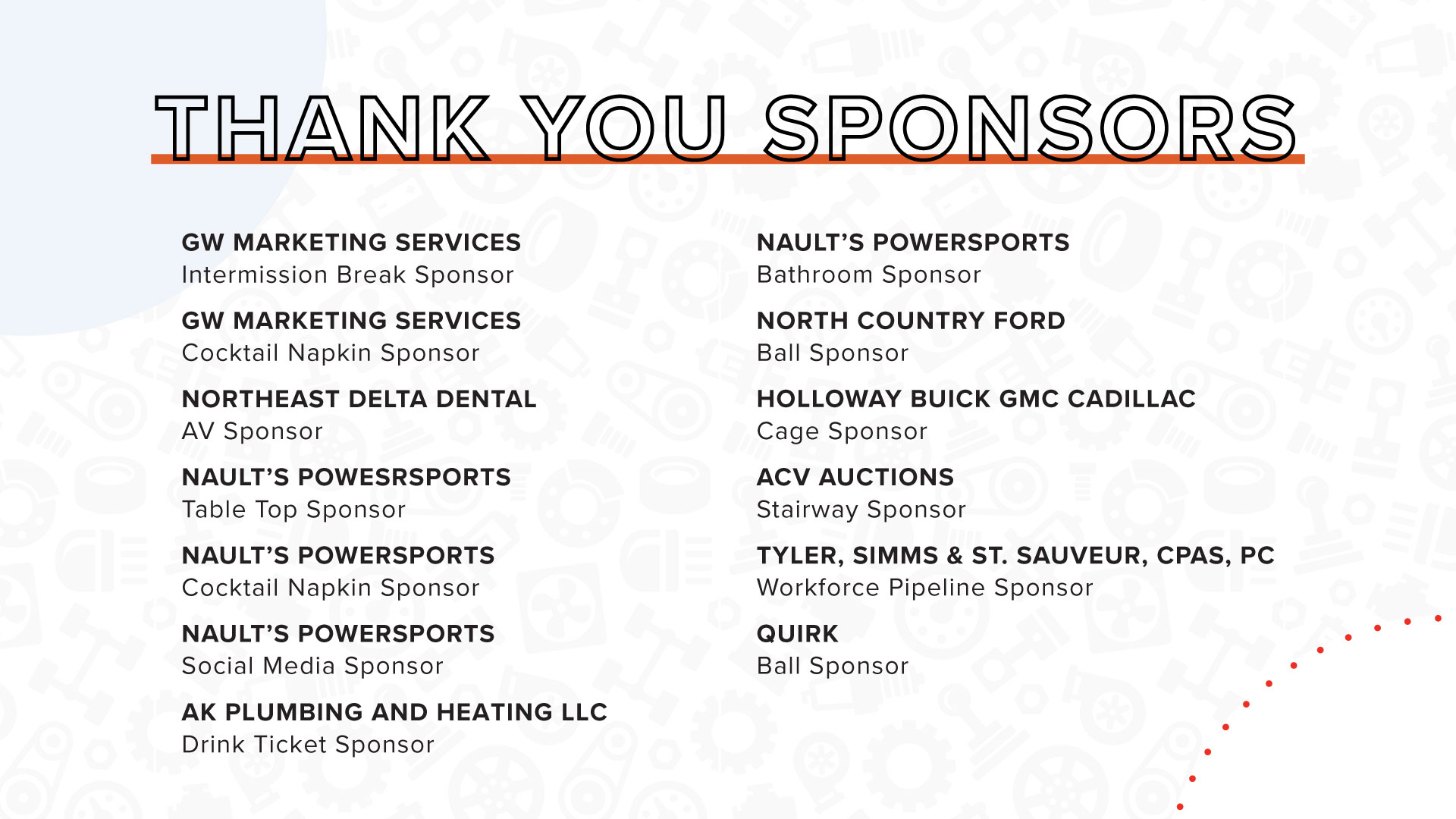 NHADA's Race to 5K promotion also wrapped up at the raffle with a student winning the $5000 scholarship. Ryan Hoelzel, of White Mountain Community College, was the winner of this prize. Runners-up Madison Andrews (Salem CTE), Parker Keeney (Plymouth Regional High School), Ethan Martin (Seacoast School of Technology), and Joey Kane (Dover CTE) received $500 scholarships.
The Big Raffle supports the mission of the Education Foundation, bringing together industry and education and creating opportunities for the future of the automotive workforce. NHADA's efforts to support workforce development continue to build an educated and qualified pipeline.