This year, with a little help from our friends at
MB Tractor & Equipment
,
Nucar Automall of Tilton
, and
TMS Diesel
, we were able to secure toolboxes FILLED with tools for our top four finalists. In addition, the finalists also receive a $1000 scholarship. Talk about raising the stakes! Not to mention the serious bragging rights as gold, silver, and bronze medalists in each of the four categories!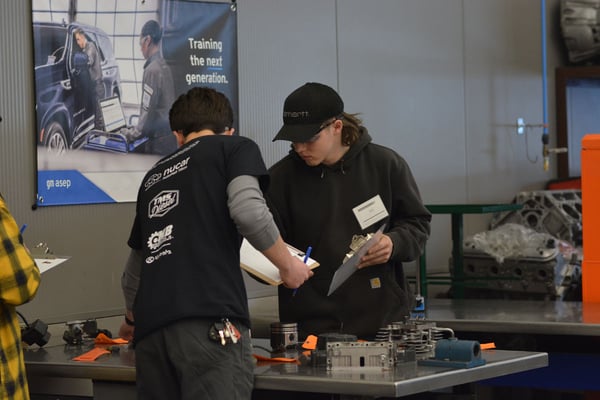 Almost fifty students from around the state joined us at Lakes Region Community College to test their skills in Power Equipment, Diesel, Maintenance and Light Repair (MLR), as well as College Level Automotive Service Technology (AST). Marc Puliot of White Mountain Community College ran the Diesel event with the support of TMS Diesel and New England Kenworth, Jamie Decato and his team from Lakes Region Community College covered MLR along with AST, and the MB Tractor & Equipment team took on the Power Equipment portion.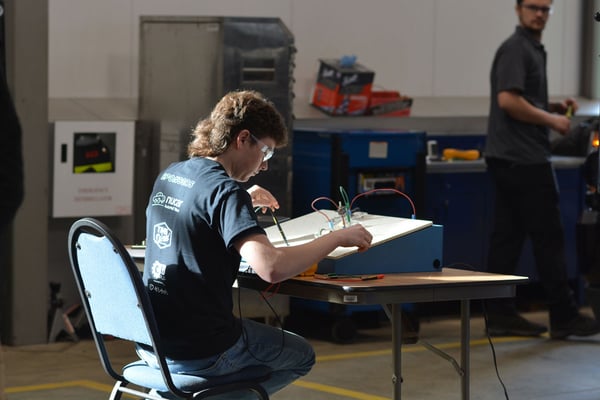 Students were not only tested in areas like electrical, automotive measurements, and parts identification but were also challenged with a soft skills portion, including job interview skills. Upon registration, they even supplied their own resume. Throughout the day volunteers monitored students' progress through the various stations and made sure everyone stayed safe. By the end, we were all tired, but the students got to take a big breath as their work had been done. There was nothing to do but wait for the judges to tally up the scores.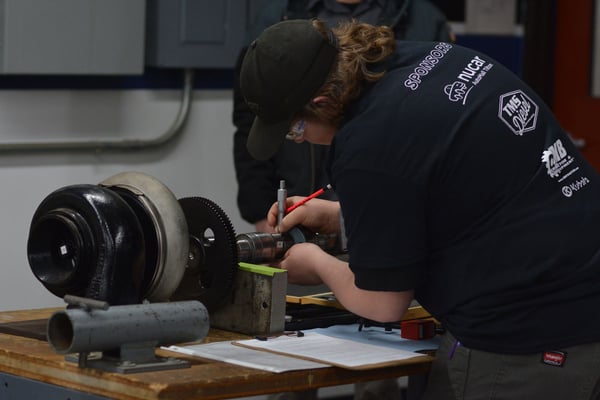 On Saturday the 18th, we gathered in Wolfeboro, NH at Kingwood Regional High School to announce the finalists. The winners of gold, silver, and bronze were invited on stage to receive recognition and their metals. We were proud to be part of such an amazing event that supports students and creates excitement about career opportunities.
These are the winners of this year's SkillsUSA Automotive Competitions:
AST Winners:
Gold - Joey Hagen, Portsmouth CTE
Silver - Colby Friesel, Portsmouth CTE
Bronze - Evan Lenzi, Dover Regional Technical Center
MLR Winners:
Gold - Andrew Krause, CRTC
Silver - Trevor Latorella, CRTC
Bronze - Riley Flynn, CRTC
Diesel Winners:
Gold - Ethan Lantz, Portsmouth CTE
Silver - Riley McMinn, CRTC
Bronze - Austin Bouch, CRTC
Power Equipment Winners:
Gold - William Savage, Salem CTE
Silver - Riley Mullen, CRTC
Bronze - Joshua Chapman, CRTC