The demand for auto technicians is at an all-time high and we are competing with other industries whose demand is even higher; but what sets us apart in the competitive labor market is the tried-and-true model that the NHADA has built over the years. The association as a whole, through the efforts of our members and partners, continues to support a model of workforce development that shows students a defined pathway and provides a support system to ensure success in the industry. Scholarships are one of the ways we can ease the financial burden for future techs to get the training and education they need to keep the workforce strong.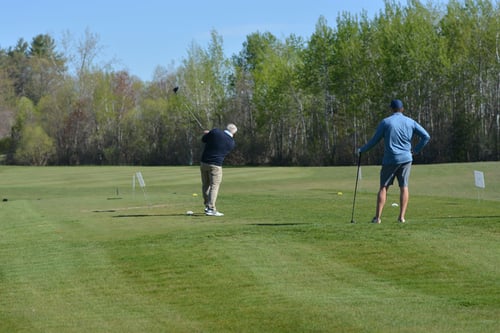 The NHADA scholarships are made possible by various events throughout the year such as our Drive for a Tech Golf tournament and our Big Raffle. These events raised over $175,000 to support scholarships and other NHADA Foundation initiatives. This would not be possible without the generous contributions and participation of our NHADA members and partners. The Exeter New Car Dealers Association has made significant contributions to the scholarship fund as well.
This June, the scholarship committee reviewed 51 applications from graduating seniors and 1st-year CCSNH college students. Each graduating senior received a $1500 scholarship and each college student received a $1000 scholarship.
Congratulations to the following scholarship recipients:
Ibrahim Abbas
William Adams
Madison Andrews
Tyler Baron
Sebastian Batista
Ryan Belkus
Ryan Benzevich
Holden Burke
Tyler Busby
Jeremiah Champlin
John Collins
Zachary Cook
Colby Delaney
Nicholas DiPiero
Ryan Donaldson
Cody Eastman
Justin Filteau
Brett French
Austin Godin
Domenic Governanti
Ryan Hoelzel
William Hollister
Isabella Holmes
Daniel Jepson
TJ Jon
Joseph Kane
Brady LeClair
Gabriel Loui
Christian Matthew
Alyssa Merrill
Jacob Merrill
Owen Merrill
Michael Miller
Alex Morrill
Anthony Perez
Josiah Pero
Jacob Pinard
Mason Rogers
Colby Rousseau
Hunter Russell
Christopher Ryan
Dominick Saunders
Bryan Sisneroz
Andrew Steele
Adam Tavarez
Tyler Thompson
Gregory Tilton
Sean Tracy
Nolan Weiner
Cody Winchell
Aftab Zaman


"I want to have a long, successful career in the automotive industry enough so that I can learn for years to come and raise a family", says scholarship recipient, Sean T. "This scholarship will help me tremendously in my path to be successful in the automotive field. Thank you everyone from the NHADA for your time and consideration of providing the opportunity of this scholarship."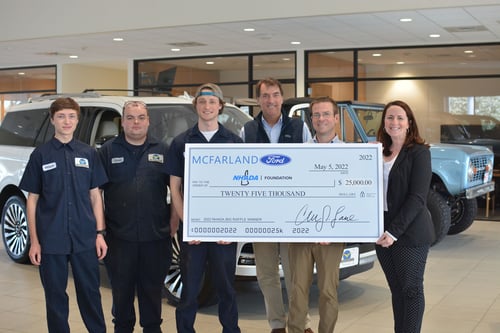 This year at our Big Raffle, McFarland Ford won the grand prize of $25,000 and donated it back to the Foundation. To honor this generous donation, the Foundation established a Ford ASSET scholarship program. Each student who applied and is attending the Ford ASSET program will receive a $1000 scholarship this year and remaining funds will be available for students who are applying next year. Congratulations to the following McFarland Ford scholarship recipients:
Owen Merrill
Josiah Pero
Mason Rogers
Matthew Smith
Gregory Tilton
Daniel White
Tyler Busby
Nolan Weiner
Andrew Steele
We will be heading out on our Summer Scholarship Tour over the next few weeks to hand-deliver scholarships to the lucky recipients. Follow us on social media to see where we go!